Sweet'N Low® Teams Up With TWA Hotel to Launch Retro Salon Pop-Up Experience
Transport back to the '60s in this nostalgic and pink "Sweet'N Glow" curated salon
Sweet'N Low®, America's original zero-calorie 'pink' sweetener, has partnered with the landmark TWA Hotel at New York's JFK Airport to bring a one-of-a-kind experience to travelers and visitors alike – the "Sweet'N Glow" salon! Combining the timeless charm of Sweet'N Low with the Sixties glamour of the TWA Hotel, this immersive, visually captivating, Instagrammable pink destination is now open for a limited time in the heart of the TWA Hotel next to the iconic Sunken Lounge.
Just in time for summer, nostalgia-seekers and pink-lovers alike will revel in the ambiance inspired by the Sixties, a time of revolutionary hairstyles popularized by stars like the Ronettes and Twiggy. The new "Sweet'N Glow" salon will transport guests back in time with its mid-century aesthetic featuring original beehive hairdryers, a retro wig display, and vintage Sweet'N Low and TWA décor. Visitors can slip on a smock (pink, of course!) and sit under a dryer while they flip through vintage-inspired magazines. Or they can pose behind the salon desk with custom wallpaper of fab hairstyles in the background. Plus, they can check out ephemera from both brands, including a 1960s advertisement starring TWA flight attendant Judy Neumann, who was voted "the girl in the air with the most beautiful hair." After experiencing this exhibit, guests can order a cup of expertly brewed coffee from Intelligentsia, sweetened with the famous little pink packet.
"We couldn't imagine a more perfectly pink, retro way to bring our Sweet'N Low brand to life," said Sara Hoskow, Marketing Manager at Sweet'N Low. "We were thrilled at the opportunity to collaborate with the TWA Hotel, a space that already felt so naturally suited to our nostalgic tone. We can't wait for guests and travelers to transport back in time at this immersive experience to reminisce about such a 'sweet' time."
With its famously pink packaging, Sweet'N Low has been a significant part of American culture, widely available at restaurants, coffee shops and homes — and on planes! — since the 1950s, providing consumers with an often needed alternative to sugar. As the proud owner and manufacturer of the Sweet'N Low brand, Cumberland Packing Corp. strives to create curated experiences like the "Sweet'N Glow" salon that allows its consumers to connect with the brand in a unique way and pay homage to its history.
To learn more about the Sweet'N Glow salon, click here. For more information on the Sweet'N Low brand and products, visit https://www.sweetnlow.com/.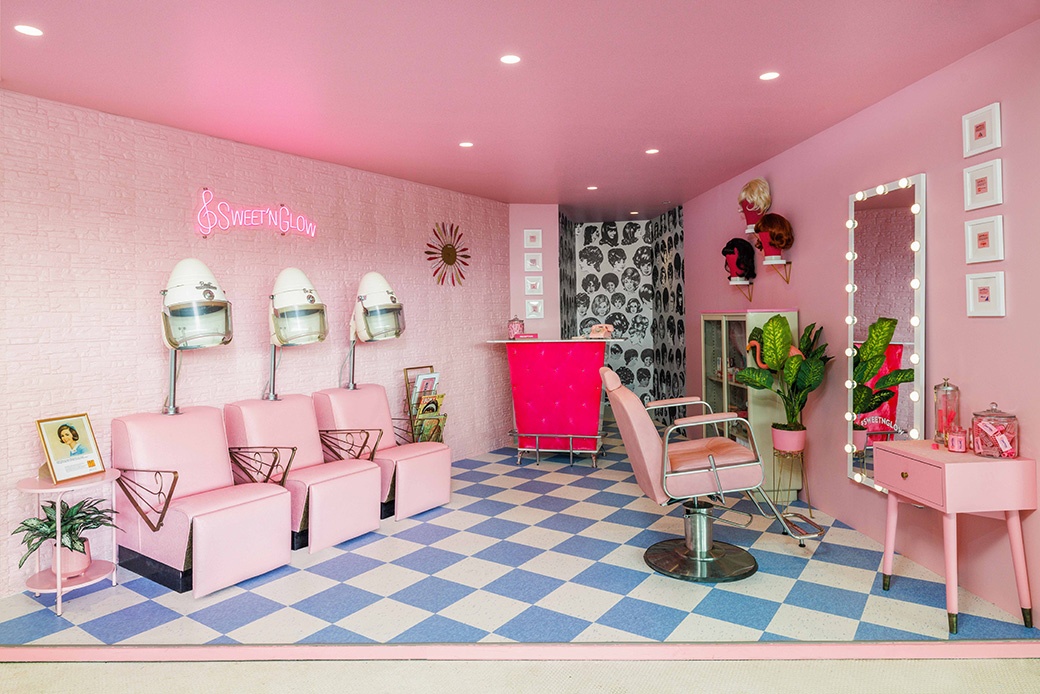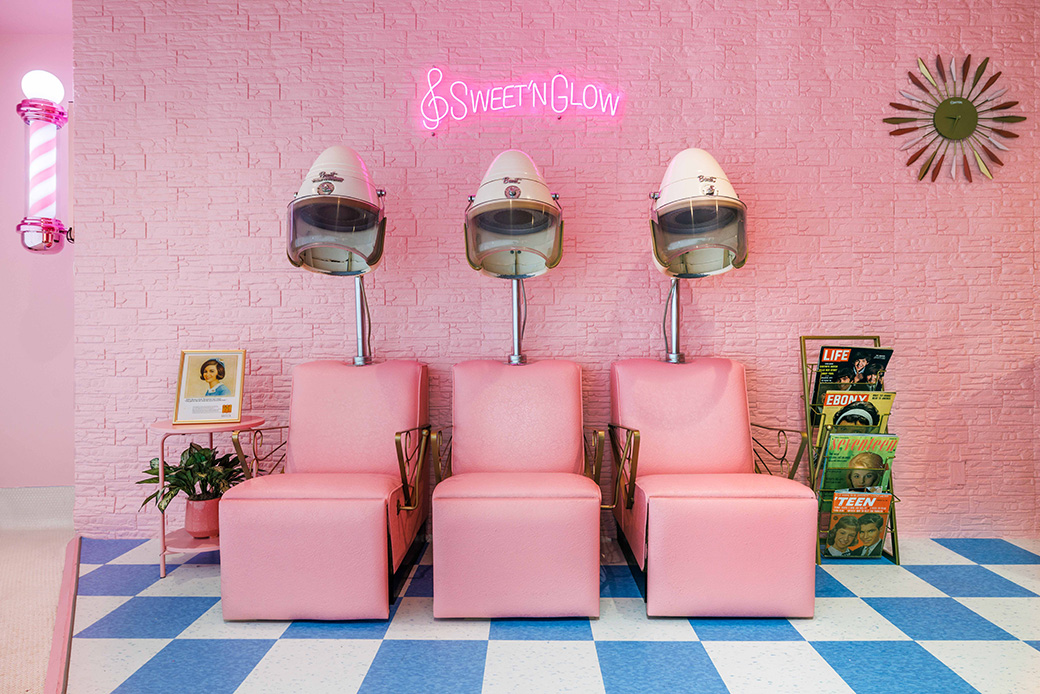 About the TWA Hotel
Architect Eero Saarinen's landmark 1962 former Trans World Airlines terminal serves as the heart of the only on-airport hotel at JFK International Airport in New York City. An experiential hotel offering 512 midcentury modern rooms with views of JFK's runways and the historic headhouse, the property embodies the style of the Sixties. While an authentic Solari split flap departures board clicks in the iconic Sunken Lounge, guests enjoy immersive museum exhibits, restaurants — including the Paris Café by Jean-Georges — a rooftop infinity pool and observation deck, a 10,000-square-foot gym, an Intelligentsia coffee bar, retail shops and 50,000 square feet of event space. On the hotel's tarmac, a 1958 Lockheed Constellation "Connie" transformed into a cocktail lounge welcomes visitors amid seasonal activations such as Camp TWA. Owned and operated by MCR/MORSE Development, the off-grid hotel generates its own energy with a first-of-its-kind power plant. The hotel won the Development of the Year (Full Service) Award at the Americas Lodging Investment Summit (ALIS), the Urban Land Institute New York Excellence in Hotel Development Award and the American Institute of Architects national Architecture Award, the highest honor given by the AIA. Book an overnight or Daytrippersm stay at twahotel.com.